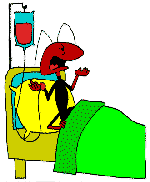 Christian Science
By Mark Twain
---

Witty, caustic, detailed critique of Mary Baker Eddy's denomination of the Christian cult, Christian Science is a study on written debate. It explains Eddy's lust for power and glory with insight and humor that only Mark Twain could do so well: his criticisms are accurate, sharp, and impossible to refute successfully. Mark Twain deserved a medal for writing this book.

Christian Science is published by Prometheus Books (59 John Glenn Drive, Amherst, New York, 14228-2197, ISBN 0-87975-825-2, 196 pages). It was first published in 1907.

The first part, Book I, is perhaps the most sarcastic part. In it, the author relates how he fell down a cliff in Vienna and broke nearly every bone in his body. A real doctor was not available, so a Christian Scientist (member of Eddy's Christian denomination "The First Church of Christ, Scientist") was called instead. The "Practitioner" shows up eventually and tells Twain that he only imagines that his bones are broken. He also only imagines the agony, the fear, and distress he is "feeling." Indeed, he isn't "feeling" anything: feeling does not exist any more than physical bodies do. It is all "Mind," he is told.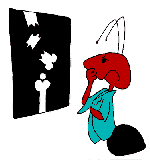 Eventually the "Practitioner" mutters incantations over Twain, and his bones instantly knit and his body (which really does not exist) becomes whole again.
The second part of the book, Book II, concerns Eddy's rise to power, her lust for money, and her illiteracy. Indeed, Twian makes an excellent case that Eddy is not the author of "the little book" (CS's "Bible," Science and Health, with Key to Scriptures). Twain also examines the governing structure of the cult: Ms Eddy set up elaborate departments, offices, and commitees that had one dictator that reigned supreme: Ms Eddy. Twain's study of the cult's "By-Laws" is biting--- he presents evidence for Eddy's egomaniac personality.
What Twain didn't know about (having lived too early) but clearly saw comming, is the cult's political power. The Child Protection Act of the late 1960's is one example. This act protects negligent parents when their children die of neglect, as long as someone prayed at the dying child first. The praying / incantations is called by the Act "alternate treatment," and was inserted in the Act via CS lobbying.
I am unclear where Twain stood on parents allowing their children to die from want and neglect. He implies, but does not state (in a footnote on page 39), that the state (i.e. the "public") should not have the power to counter a parent's wishes in regards to the parents' raising of thier children.
On the Shy David Book Review Scale from one to six stars (six being best), I think this book deserves





five stars. I recomend it to anyone who is interested in Eddy's cult.
---

Go Back to Shy David's Books Page.