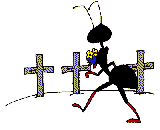 The Puzzling Death of Konrad A.
---
Passau New Press
Saturday, February 14, 1998
by Gerhard Huber


8,000 marks for a few circuits and a multi-meter scale. Berhard Aigner lays the device back in the well-worn hard-cover case: an e-meter counseling device, basic equipment for Scientology members who use it for measuring spiritual energy. "That is the only thing in our house that still reminds us of Konrad's time with the sect. And we'll throw that away sometime, too", says Bernhard Aigner.

Konrad was one of six brothers and sisters who grew up with Bernhard Aigner in a small Rottal farm house in Weiler Rumannsaigen. The parents were farmers and increased their holdings in the course of time. The family is intact - a happy group and a tightly-knot society. In their open house hospitality means everything. Konrad was mostly the center of attention. "He was the life of the party. Always joking and good-natured before anything else", recalls Bernhard.

After lineman training with the railroad in Simbach/Inn and the ensuing service with the military Konrad Aigner left Rottal in 1976. He went to Munich and to a position as a busdriver with the Federal Transportation Department. That is where he made his first contact with Scientology. Bernhard Aigner: "A naive, trusting, inexperienced farmer's son, who had no idea of what the world is like - the ideal member."

Konrad Aigner's positions with the Transportation Department as well as his places of residence changed: Munich, Augsburg, Ulm. What remained were the regular visits [home] to Ruhmannsaigen - and his membership in Scientology. Konrad did not make any secret out of that. Brothers, sisters, parents, the entire family knew about it. Nevertheless hardly anything was ever said. "That was off limits", said Bernhard. Only once, as a report about the sect was broadcast over the TV, did the [deceased] brother react uncustomarily vehemently and defended the Scientology view. "Otherwise there was never any sort of attempt by Konrad to interest and to recruit one of us in the organization."

Three years ago Konrad Aigner unexpectedly moved back to the house of his birth. In the meantime his father had died. Konrad threw away his secure civil service job and became independently employed with a used bus. "That way I can earn a lot of money, so I can move up the Bridge as soon as possible", he told his mother Anna, today 76 years old. The "Bridge" - that means "salvation" for Scientologists.

Mardi Gras associations, theater groups, sports fans - the easy-going bus driver was loved by the entire community. At home the facade crumbled. "In the last two years Konrad changed. He was tense, nervous, thoughtful", said Bernhard. The family often spoke about it and came to the conclusion that it must have had to do with the worries that come with self-employment.

Only after Konrad's death in August, 1997 was the personal catastrophe apparent. The first time his brothers and sisters entered his room. Books, pamphlets, letters - Scientology documents everywhere. Bernhard said, "We had no idea that he was in it so deep."

Georg Stoffel, public relations agent for the "Scientology Kirche Deutschland" [Scientology Church of Germany] did not want to address the specific case. But said, "We have no support from taxes and also no membership fees, we live from the voluntary donations of members - and that can be connected to expenses." Konrad's joy of donating leaves the Aigners a bitter legacy: their parents' estate is laden with debt. His brothers and sisters who commonly share the inheritance have to sell the land. "We have lost everything. We could only save our parents' house - but that is still worth something to us", said Bernhard. The Aigners do not blame their brother. "He went through hell and could no longer make his own decisions. Scientology ruined his life - and ours." All brothers and sisters agree unanimously, "If he would not have been with this sect, he could still be alive."

The bachelor left behind a financial ruin. Forms showed that he had within the last few months given about 70,000 marks over to the organization. It must have been over 600,000 marks, estimates Barnhard Aigner, in the course of the years. "Konrand made good money and was very frugal. He never bought a new car, never went on vacation and had no hobbies. In spite of that he left only debts."

Witnesses testify that Konrad had often tried to throw off the chains of the sect. He poured his heart out to a doctor, with whom he had been friends for a long time, "I want to get out, because I've changed for the negative. I have finally seen through the group." The doctor offered his help. Months later Konrad showed up at his place for the last time, "Everything's alright, things are moving again." About one year ago he tearfully said to his mother, "Mom, I want to get away from them. I have learned something so terrible that if I were to tell you, you would fall dead on the spot." But Konrad stayed with them until the end. And of course his mysterious death bothers his family, "We'll never rest until everything is cleared up." The district attorney is also occupied with the case. Konrad Aigner died in August 1997 after being delivered to a Swabian hospital and after a three-week coma: multiple organ collapse - heart, lungs and stomach had simultansously shut down. Neither did the autopsy bring an explanation. "For his age the man had unusually poor organs", reported Chief District Attorney Helmut Meier-Staude.

Vitamin pills from the Netherlands were found among Conrad Aigner's possessions. It is suspected that Scientologists encouraged him to take them. For that reason a charge against the pharmaceutical and medical laws will be pursued. Charges which have been rejected by Scientology. Bernhard remains determined, "They have not directly murdered my brother. But indirectly they are responsible for his death." Konrad Aigner did not even have hospitalization insurance - he believed that his religion would protect him from illness. The brother described Konrad Aigner's last days: on Thursday, July 17 around 9 o'clok the phone rang. "Yes, I'm coming right away." Sweating and shaking, but completely healthy, he grabbed his things and drove his bus to Munich. He remained there until Monday, but felt increasingly ill. Among other things he cancelled a planned drive on Saturday. On Monday he was supposed to drive Scientology members to the "Demonstration for Religious Freedom" in Frankfurt. While leaving Munich he braked too late at a light and caused an accident. Despite the fact that he was feeling poorly he drove a rental vehicle to Frankfurt. That evening, back in Munich Scientology center he vomitted about 10 o'clock. The ambulance came and in the hospital Konrad Aigner immediately fell into a coma.

We would have notified a doctor much earlier. If Konrad would have been at home, he would not have had to die", believes Bernhard Aigner. In his investigation he was at first fended off by the Scientology center, "They lied about Konrad." Only when he drove to Munich himself was he able to find anything out. He was treated friendly and sympathetically during his visit - but no concrete information. Berhard Aigner said, "I went there angry and hateful, but they calmed me with nice words." Since December there's been no word - of the help for the family, as Scientology had asserted, no trace. The last contact was December 24: a card on which the sect wished "Happy Christmas."

"Nothing like this should happen again", Bernhard expressed himself. This is why he and his family are now going public, "We cannot bring Konrad back to life, but maybe he can serve as a warning to others."
------------------------------------
translated by Joe Cisar

---

Go Back to Shy David's Scientology Page.