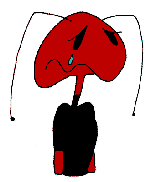 The Death of Heribert Pfaff
---
Heribert Pfaff, 31, became a Scientologist after a brother encountered a sidewalk solicitor who was recruiting students in Munich, Germany. His decision to join, his family members now believe, was a fatal one.

For a decade after surviving a major car accident, Heribert Pfaff had suffered severe seizures that often came in the middle of the night. In 1988 Pfaff traveled from his home in Munich to Clearwater to take courses at the "Church" of Scientology.

Pfaff's brother, Georg, told the Times that Scientologists in Germany promised a cure for his seizures and took Pfaff off medication that had controlled them.

The son of a wealthy German builder, Pfaff checked into Room 758 at the Fort Harrison $cientology Hotel. He had brought about $100,000 to finance his visit, family members say. His wife, Anita, told police she was staying with friends so she wouldn't be awakened by the seizures her husband had been having since he quit taking his medicine.

On Aug. 28, 1988, Pfaff's nude body was found upside down hanging out of his bed. An autopsy determined that a seizure probably caused his death. No anti-convulsant drugs were found in his bloodstream.

The $100,000 disappeared, says Georg Pfaff, his brother. The family had stopped an attempt by Heribert Pfaff to wire transfer another $150,000 from a family bank account that was requested a few days before his death. Georg Pfaff said he discovered after the death that his brother had paid $26,330 for one $cientology course and $52,000 for another.

This "church" was only interested in his money, says Georg Pfaff.
---

Go Back to Shy David's Scientology Page.